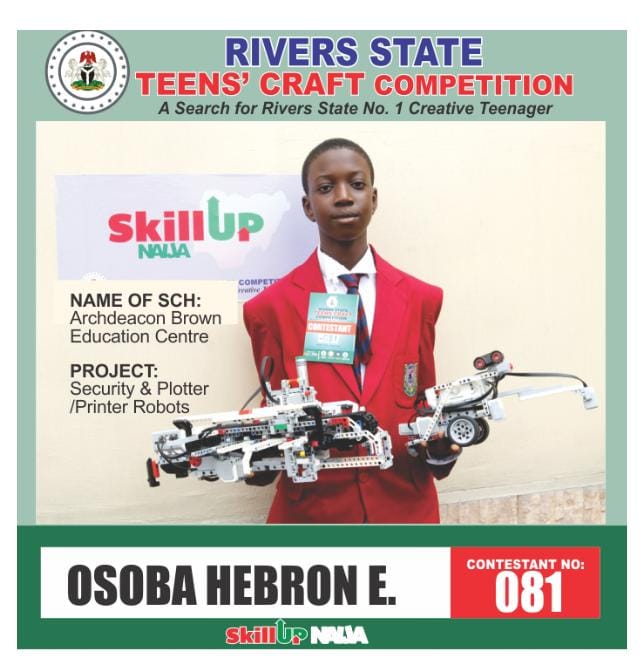 Master Hebron Osoba invented these. He is a contestant in the ongoing RIVERS STATE TEENS CRAFT COMPETITION. Please join me, let's support his dream of becoming RIVERS STATE NO. 1 CREATIVE TEENAGER by massively voting for him.
Please look for Osoba Hebron's picture and VOTE for him. Click the link below to vote for him now

https://skillupnaija.com/rivcraft/vote2
HOW TO VOTE:
Click on the Contestant Picture, then on the VOTE NOW button, enter your email, and number of Votes, and the amount will show automatically, then click on VOTE to make an online payment. You will be directed to a secured platform (Paystack), with different options for online payment. Follow the process, and once your payment is confirmed the number of votes purchased will be instantly allocated to you.
Votes can also be purchased through a direct payment option to Skillup Naija House of Inventions. ACCOUNT NUMBER: 1025204086 (United Bank of Africa- UBA), when payment is made through direct bank transfer, please ensure you include your preferred contestant's name and number in the narration. The number of votes purchased will be allocated within 24 hours.
VOTING LINK
https://skillupnaija.com/rivcraft/vote2