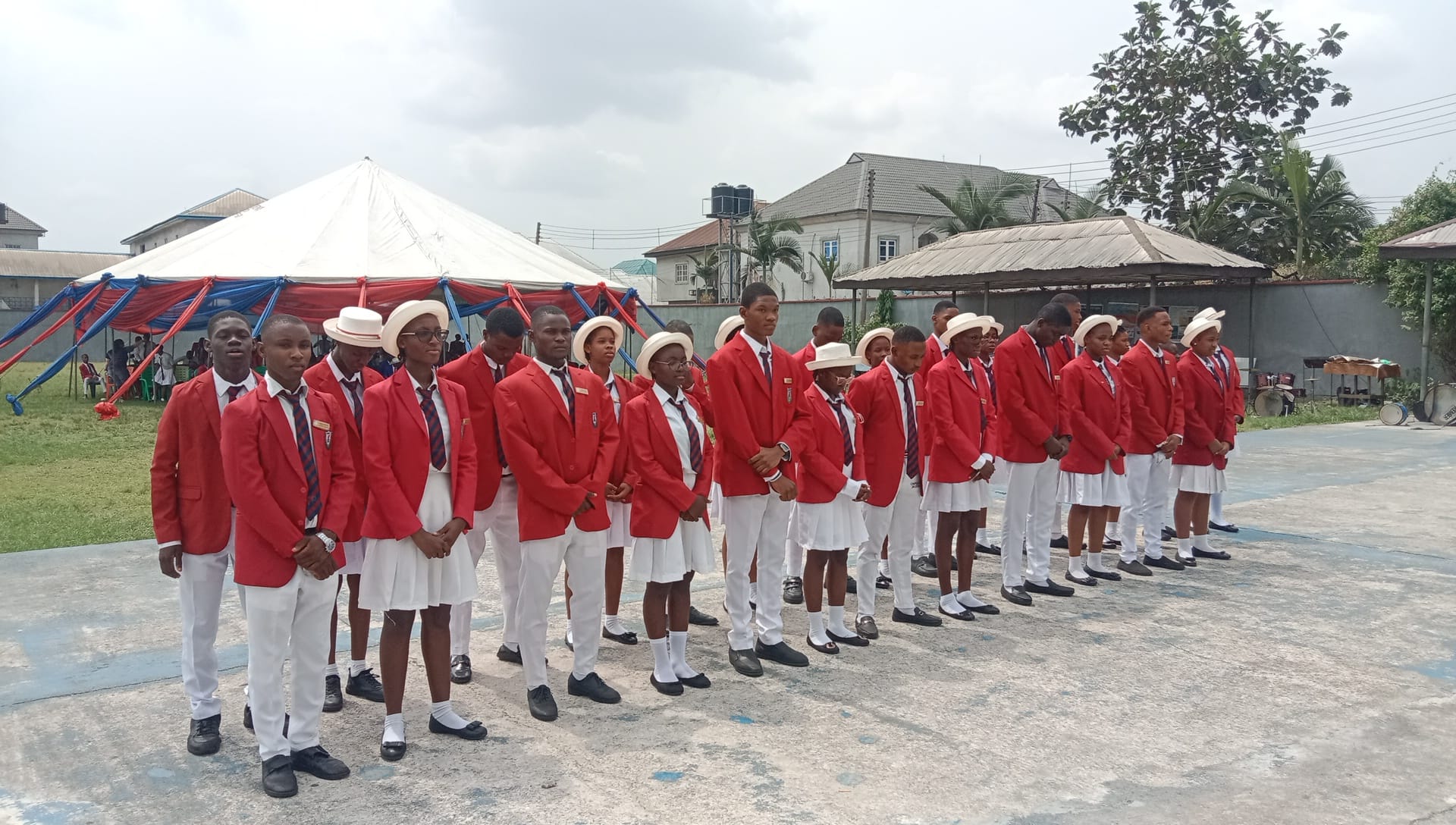 ABEC Celebrated Her 22nd Founder's Day
ABEC 22nd Founder's Day was celebrated on the 4th of February, 2023. It is a day set aside each year to remember what has been achieved for the past 23 years and honor those who made the school proud.   The event was themed "Event your World" taken after the need for students to be challenged.
Among the dignitaries were the Special Guest of honor, Venerable Alex Osifo, keynote speakers, Miss Tamunomebam Alex and Barrister Chinonyerem Onwumere, Admin Director of ABEC Group of Schools, Mrs. P.F. Batubo, Admin Manager of ABEC Group of Schools, Pastor S.K. Olanegan, and others.
During the speech made by the Principal, he reiterated that forgetting one's history could move one into an uncertain future.   He also stated that ABEC Group of Schools was created by its founder, Dame Dr. Christie Toby on the 10th of January 2000  to face the doting challenges of education.  He further spoke to our Media Team and stated that almost everybody wants a good life, everybody wants to live a fantastic tomorrow so to speak a blissful tomorrow but very few care about building that tomorrow.  People just want to wake up and find themselves in a good life. We want our children to know that whatever type of world you want to live or whatever life you want to live is going to be on your basis.  You must create your world.  It is just like Christians who want to live in God's paradise, with the consciousness that there are certain things they must do to meet God's standard to live in that paradise.  So, that is the same way our future children must create the future they want to live.  By their actions today, they can create the world they want to live in.
On asking about the students who have done remarkably well in their field of studies, the Principal had this to say, "Here at ABEC we find ourselves raising leaders who would be out there in the very front making their mark.  That has always been our goal; we go the extra mile making sure that we bring up these children to prepare them to commit favorably with their peers out there like Hebron Osoba who was one of our champions so to speak.  He led a robotic competition here in Rivers State and beyond.  We committed children in various secondary schools to winning African World Cups and won various circular prizes.  He is still our student but beyond Osoba, we have students who have left ABEC like Ebuka who is an I.T. (Information Technology) professional, we have others like Teeto Ejicka who have provided solutions to banks and other organizations out there.  Those are the kind of leaders we have in ABEC".