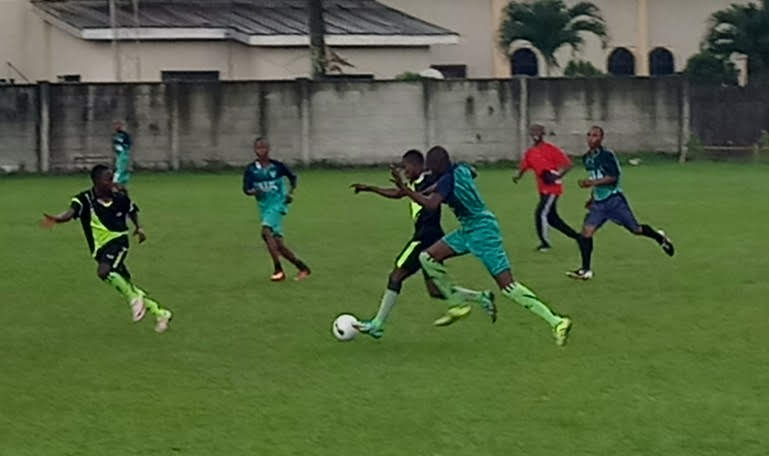 ABEC gave Sacred Hearts a heart-attack!
We Came, We Saw, and Conquered.
There was no other way to put this victory than "Outstanding". It was a free-for-all for ABEC with goal after goal; each coming with acrobatic stunts as the ball finds its target, tearing into the opponent's net with fury! The opponents, who by now, were in a state of pandemonium as they did everything they could under the sun to salvage the situation, from changing players to "roughing up our strikers". ABEC's coach wanted to know what the "brouhaha" was and why her opponents were attacking her players in a commando "style?"
This reminds me of a famous proverb: "If you can't stand the heat, then do not enter the kitchen!" The coach always advises players to work on their emotions and from the look of things; Sacred Hearts' Team could benefit from this "Chill-Pill" too.
Before the game started, I interviewed some students, including ABEC's upcoming football commentator, Daniel Iroh (Grade 8). Daniel predicted the exact score of 3-1 to ABEC and reiterated "It will be like taking candy from a baby". ABEC gave Sacred Hearts a heart attack of 3-1!